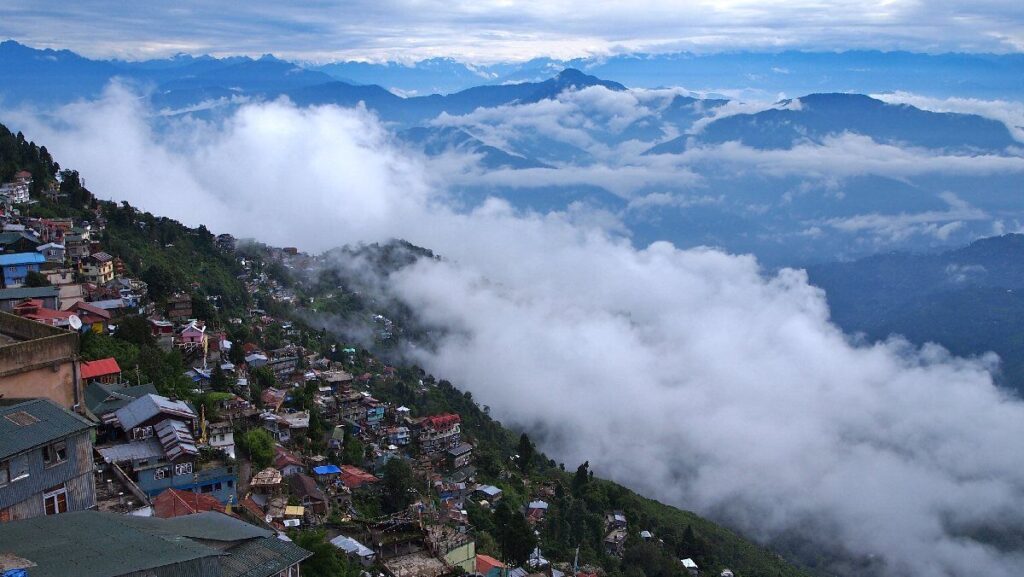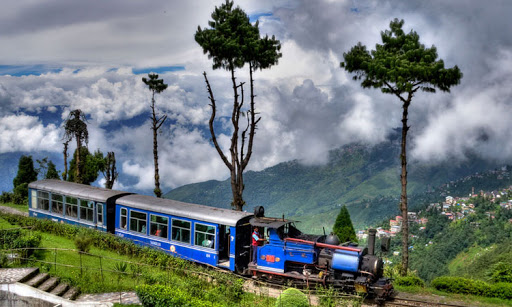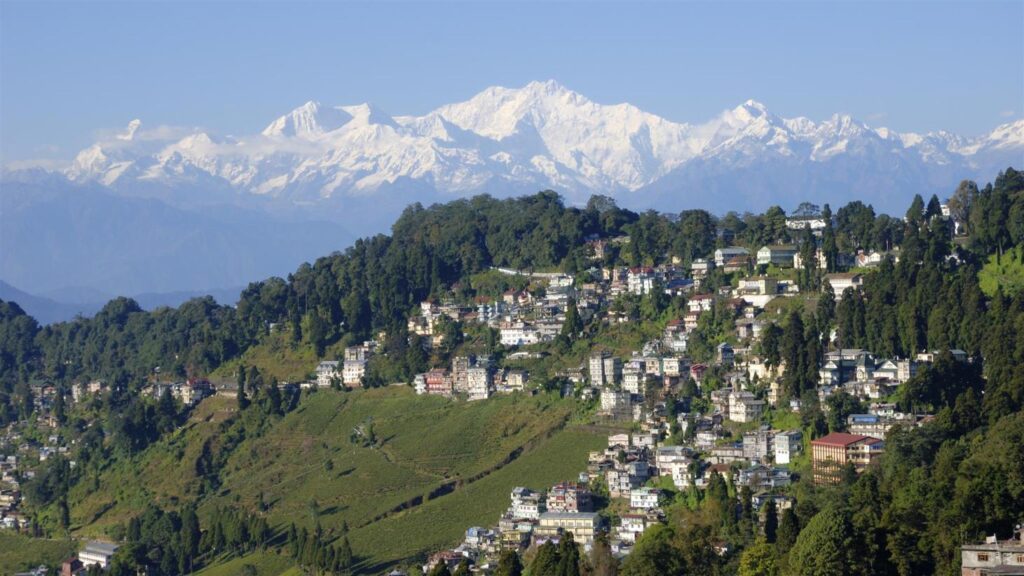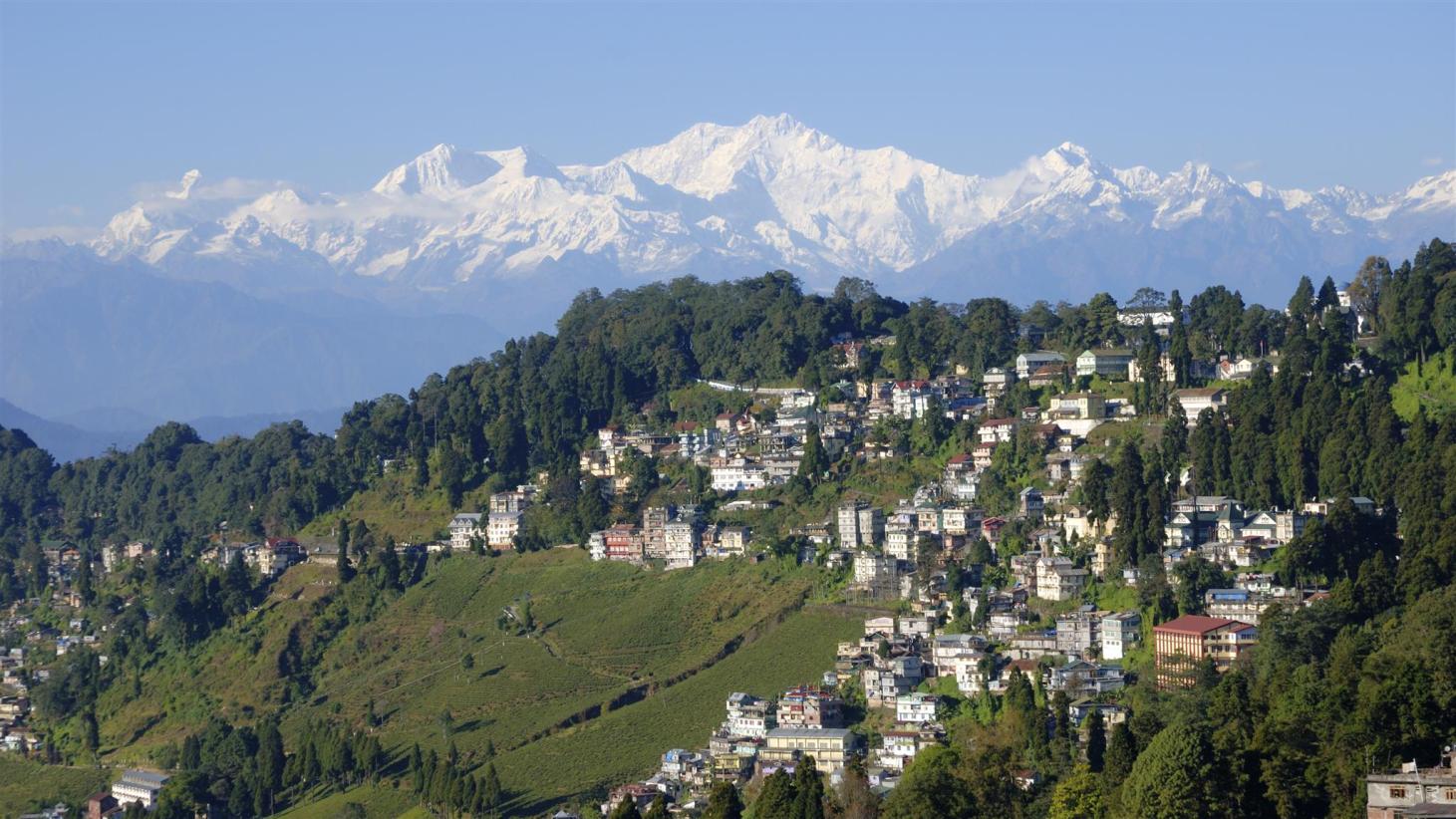 Best of India
️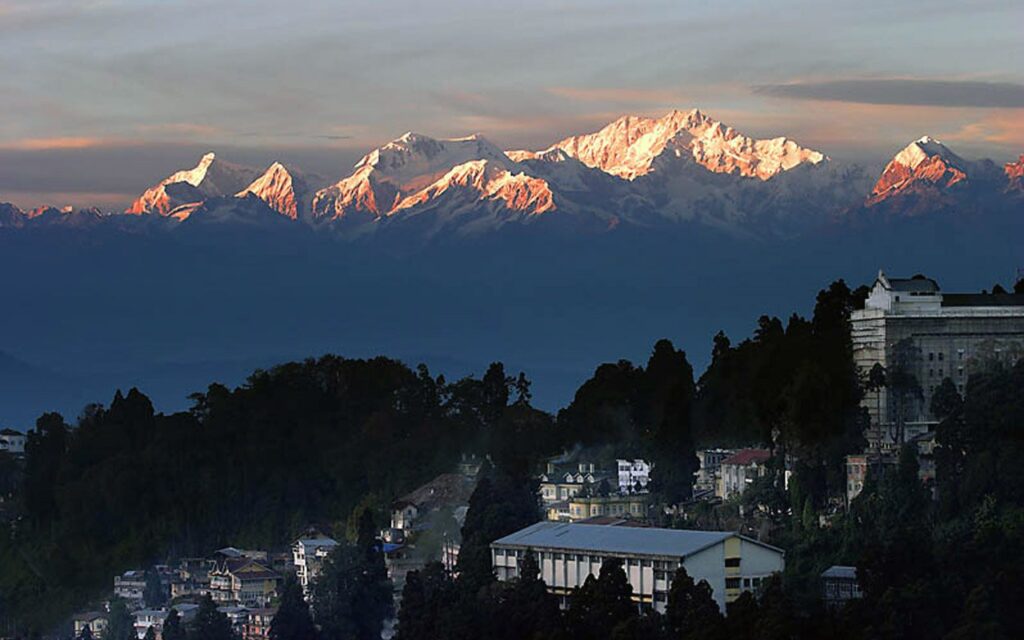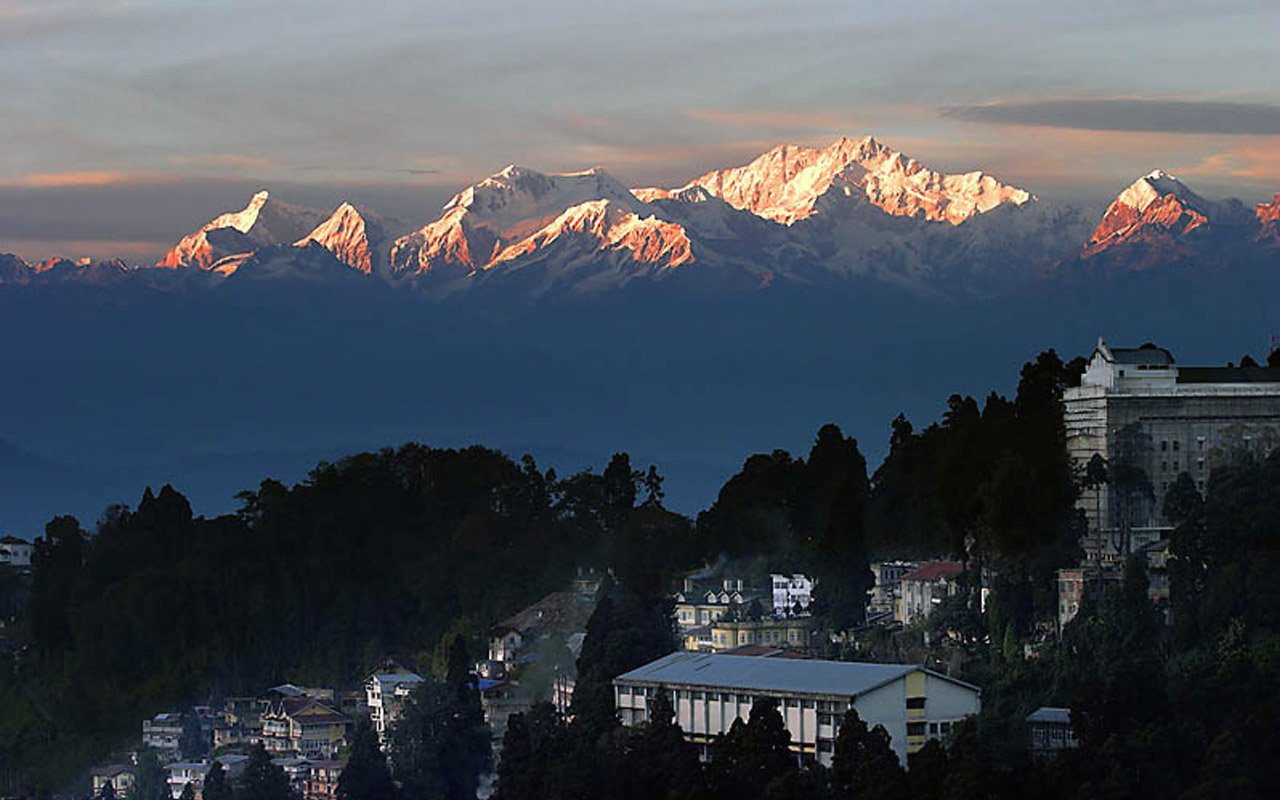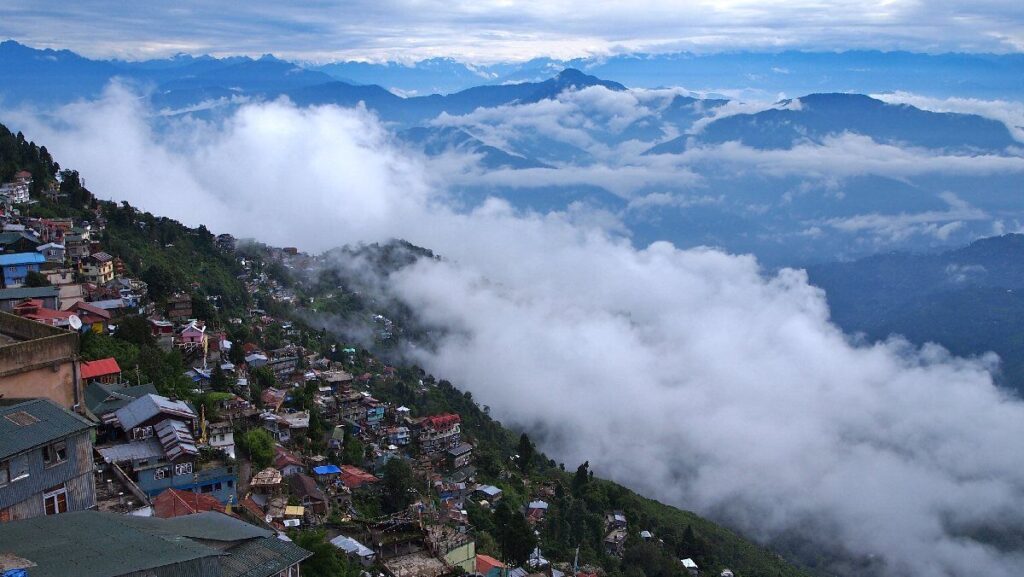 Places to See in Gangtok:
1. Tashi View Point: Just 8kms from the Gangtok town, as per its name Tashi View Point is famous for the wide view of snow-capped mountains of Kanchenjunga.
Entry Fee: Free Entry, however you can view the mountain by binocular, telescope by paying just 10rs.
Timings: 05 AM to 06 PM all days
2. Hanuman Tok: It's one of the main and famous Lord Hanuman temples maintained by the Indian Army, also you can witness the nice view of  Kanchenjunga from Hanuman Tok.
Entry Fee: Free Entry
Timings: 05 AM to 06 PM all days
3. Rumtek Monastery: 23kms from the Gangtok town, Surrounded by the lush green mountain Rumtek is one of the main Monastery for Buddhist, Rumtek is also famous for its colourful design.
Entry Fee: 10rs per person
Timings: 06 AM to 07 PM all days
4. Tsongmo Lake: 37kms from Gangtok town, Tsomgo Lake (12400 ft) is one of the highest altitude lakes of India. Also known as colour changing Lake because Lake is covered by the mountains so as per the season its changes colours accordingly. You can enjoy the Cable Car Ride here and experience a ride on a Yak.
Entry Fee: No Fee
Timings: 09 AM to 05 PM all days
5. Nathu La Pass: 54kms from Gangtok, Nathula Pass is one of the highest passes and an Indo-China Border (14500 ft) and it's the main tourist attraction also.
Entry Fee: There is no fee but you will required a special permit to visit this point.
Timings: 08 AM to 04 PM (Monday & Tuesday Closed)
M.G. Marg: One of the must visit places of Gangtok, famous for its restaurants and Shopping, MG Marg is around 1km long market and a vehicle free zone so you need to cover it by walk only, also smoking and littering in prohibited in this area.
Entry Fee: Free Entry
Timings: 08 AM to 07 PM (Tuesday Closed)
Banjhakri Falls: "Ban" means Jungle and "Jhakri" Means Healer as locals believe that the water of this fall has the power to heal your body, Just 8kms from Gangtok this 100ft Waterfall is one of the best in this area and a famous picnic spot for the locals also.
Entry Fee: 50rs per person
Timings: 08 AM to 06 PM (Tuesday Closed)
Ganesh Tok: Situated at the distance of 5.5kms from Gangtok, as per the name it's temple of Lord Ganesha, tourist love this place because of the stunning views of the Himalaya from its Balcon area.
Entry Fee: Free Entry
Timings: 06 AM to 07 PM.
The name "Darjeeling comes from the Tibetan word 'Dorje' & 'ling' where 'dorje' means a precious stone or the thunderbolt and 'ling' meaning place, hence Darjeeling means 'the land of the thunderbolt'. The average altitude of Darjeeling is 6,700 feet (2,043 meters), the highest point or the peak of the whole Darjeeling district is Sandakphu which is around 12,000 feet (3658 meters) which also the highest altitude point in the whole of West Bengal state.
Darjeeling – also named "The Queen of Hills" is a charming hill station and one the famous tourist destinations in India, Darjeeling is a perfect mixture of the beautiful lush green hills, serene monasteries, eye-catching tea plantations and the amazing Toy Train. Darjeeling is situated in West Bengal state of northeastern part of India, Geographically Darjeeling is surrounded by the state of Sikkim from the north, on its east by Bhutan and on its west by Nepal.
Ashish choudhary
2023-05-01
I want to give a lots of thanks of Tiago holidays's team and jitendra kumar for making of my journey safe and interesting.I found everything is best likes driver behaviour, food and sightseeing.thanks Tiago holidays keep it up.😁😁😁😁😁
ABHISHEK KUMAR
2023-04-22
We booked the kerala trip from Tiago Holidays n trust me it was a wonderful experience. We got the good hotels with proper facilities.Driver was also polite & friendly & good knowledge of destination as well. I would specifically thank to Komal from tiago holidays team who made a perfect itinerary within our given budget. She has patiently answered all r doubts n made sure we had a good trip . Thanks once again will surely book another trip soon from u guys . Thanku
Thanks for Tiago Holidays. The things were as we expected. It was really amazing experience and we the group of our family members don't have any regret choosing Tiago Team. Because the things went well. Here we had complete 6 days Kashmair package. With affordable cost and best stays and planning accordingly to our choices. We had a best time. Thanku gys !!
Thanks to Tiago holidays for helping me to choose a better honeymoon trip for Andman with a reasonable price. It was a seamless trip experience for 6 Days and 5 Nights with a candle night dinner at beachside The taxi service & Ferry was awesome and seamless. The driver has a polite attitude in Hindi and English speaking language. Overall awesome trip experience .
Nandini Prajapati
2023-04-14
i had best experience 👍
Tiago holidays made our trip memorable as the car and driver was good, hotels at Hrishikesh and Mussoorie were best quality. Overall experience with Tiago holiday was good. Thanks. Vilas Wagh. Nashik ( MH)
Tiago helped me organize my first vacation to India It was easy communication and easy transactions The car and driver were perfect and kind The places were beautiful And hotels were good Overall would recommend Tiago holidays Rayan
Arun prajapati
2023-04-02
Excellent service and affordable price
krishna Thakur
2023-03-21
Fantastic trip for Dhaunalti camping ,& Tehri , Kanatal Uttarakhand support by Jitendra Finally, we are just back home yesterday from our trip and it was a very amazing experience n enjoy a lot. We all really thanks to Tiago holidays for our pleasant trip. I will definitely recommend everyone to book their trip through this Team thank you, & Kudos to Team Tiago holidays !