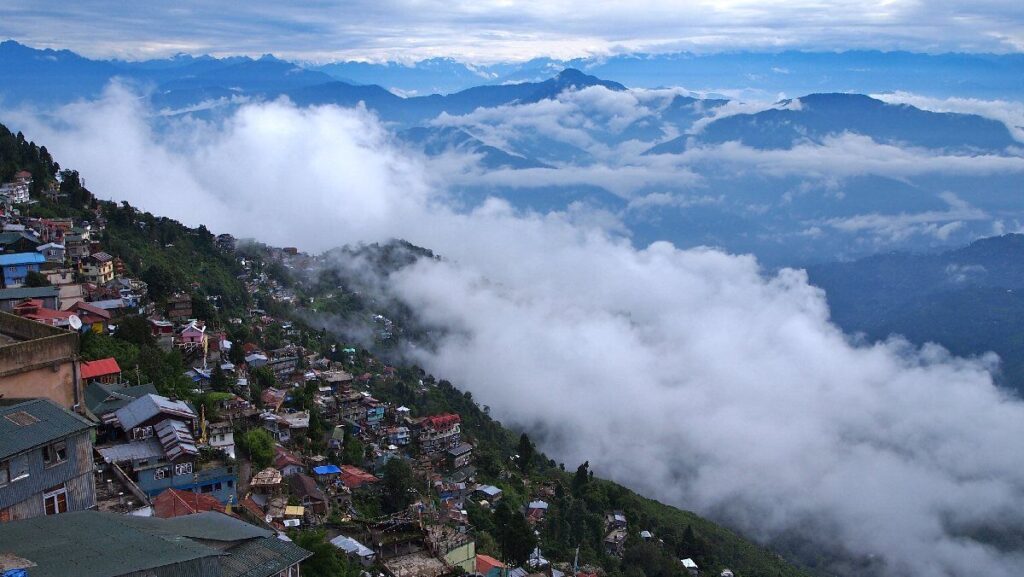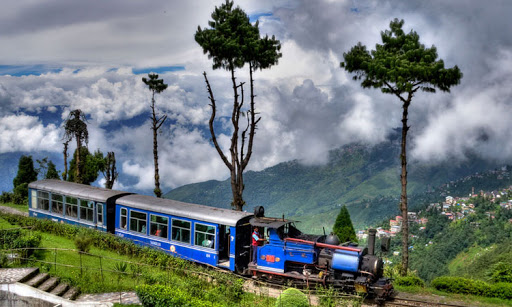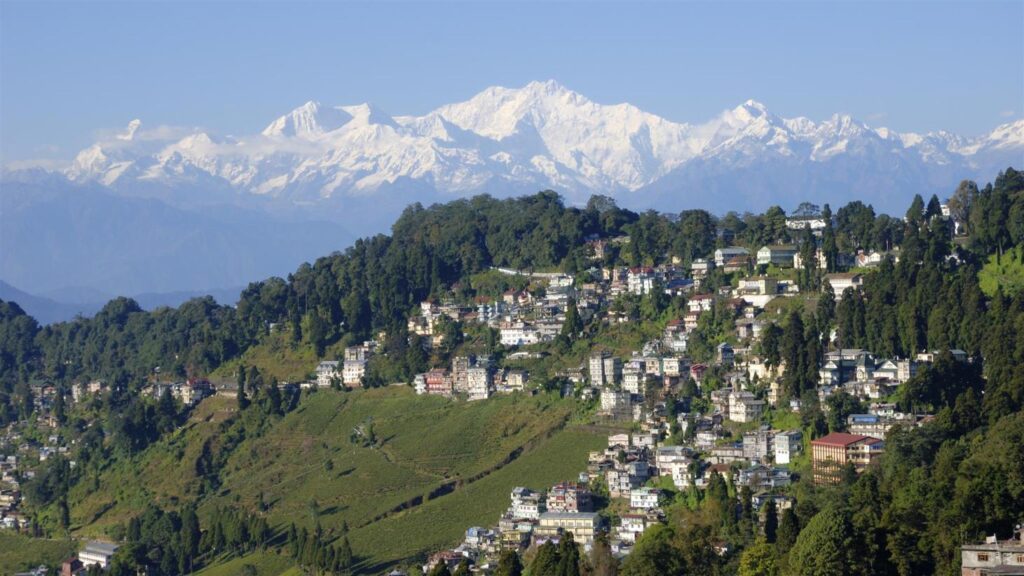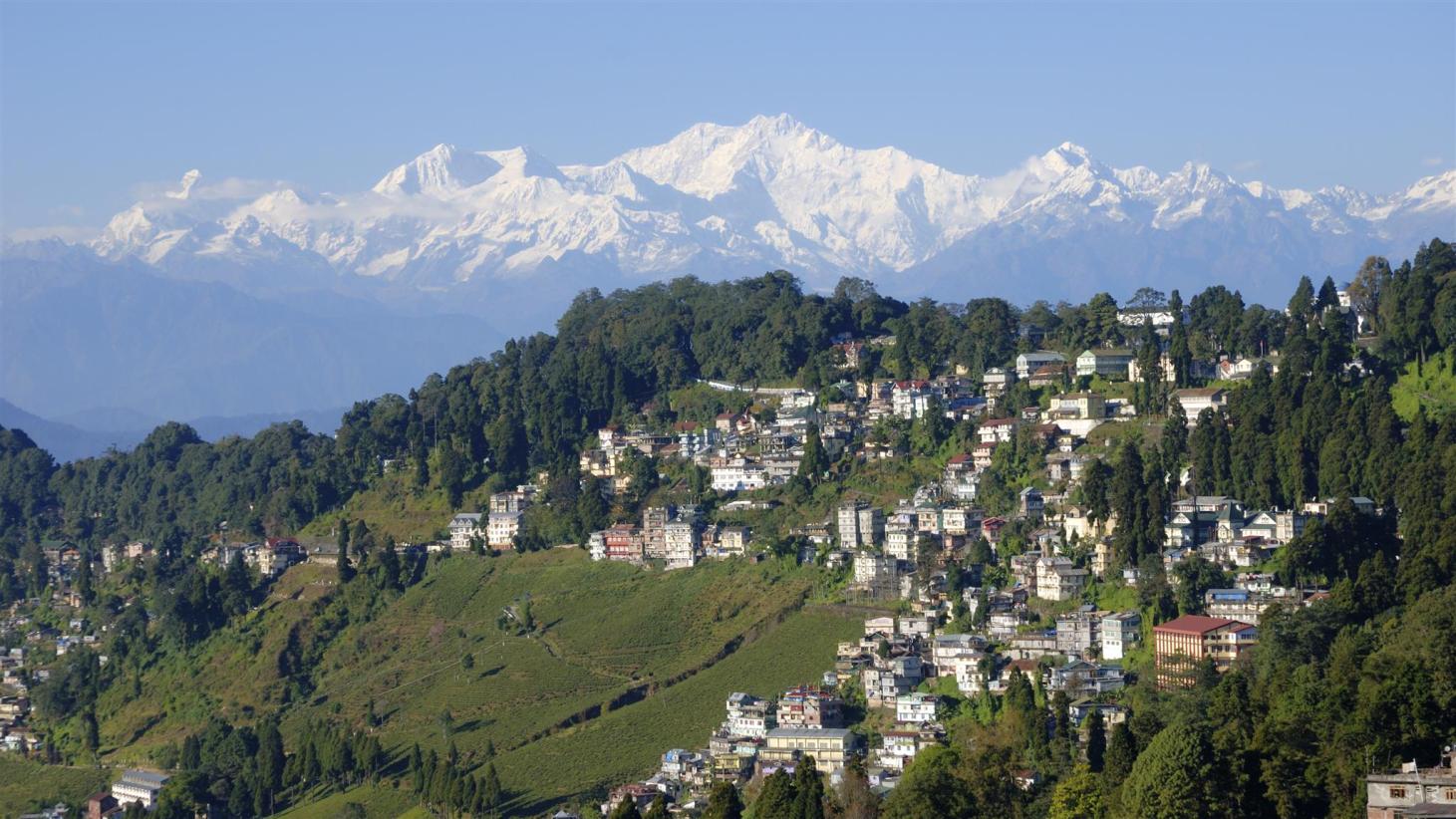 Best of India
️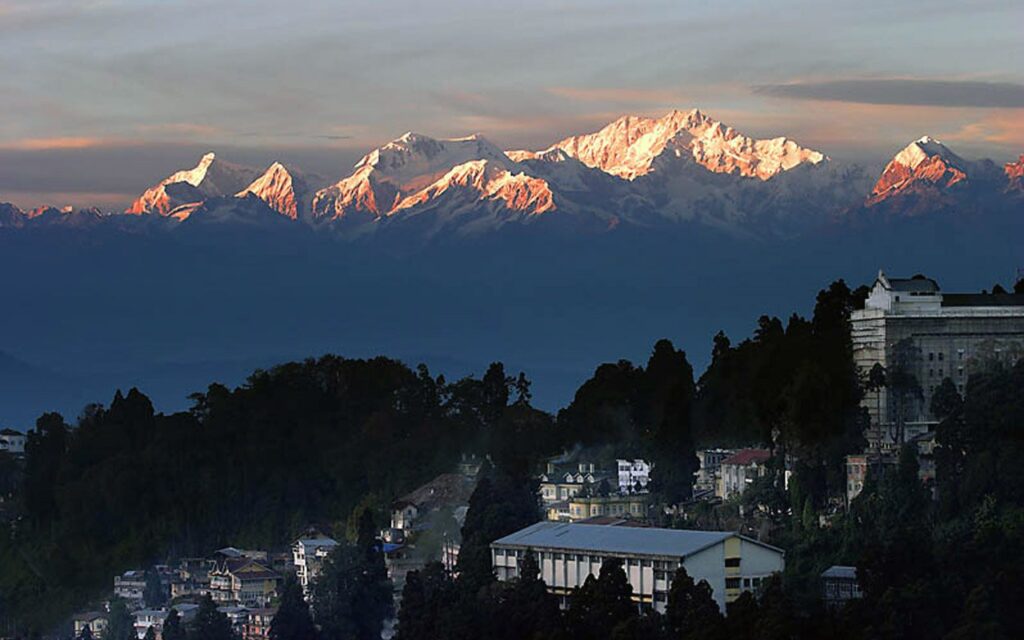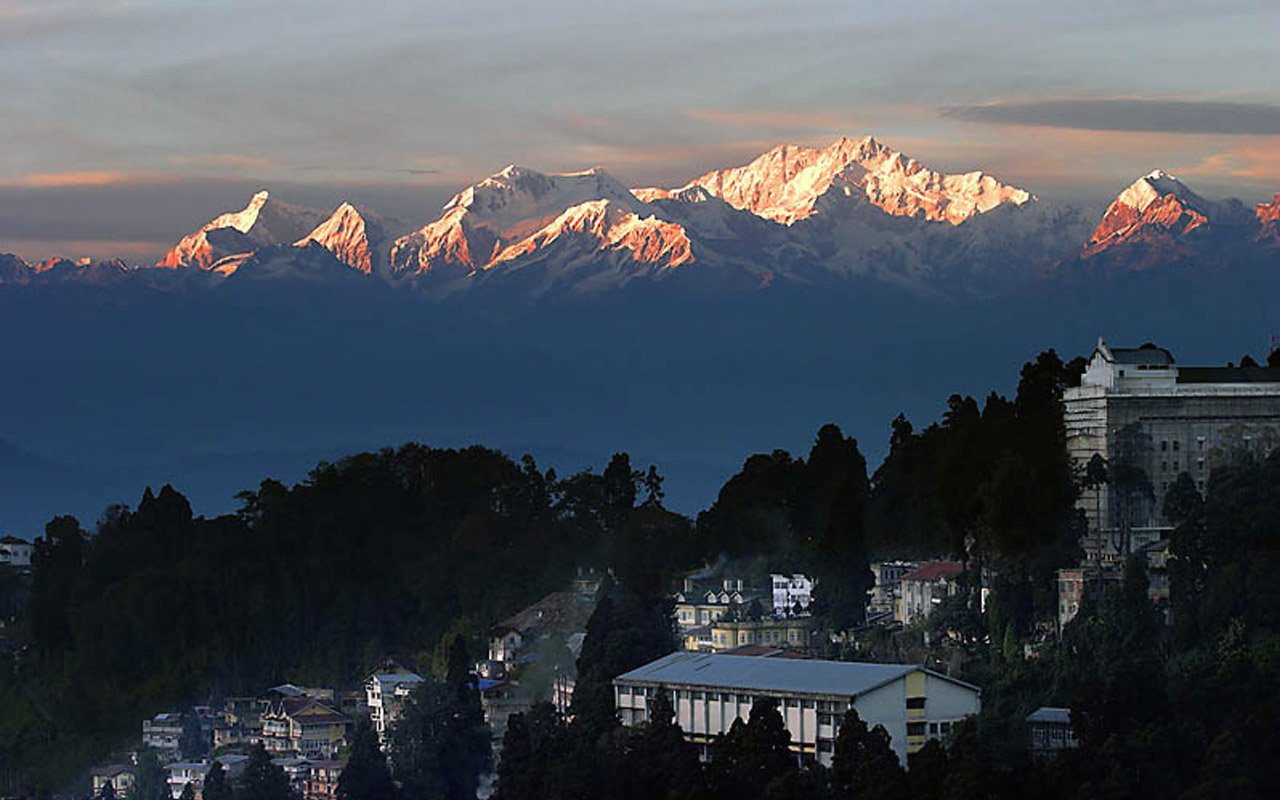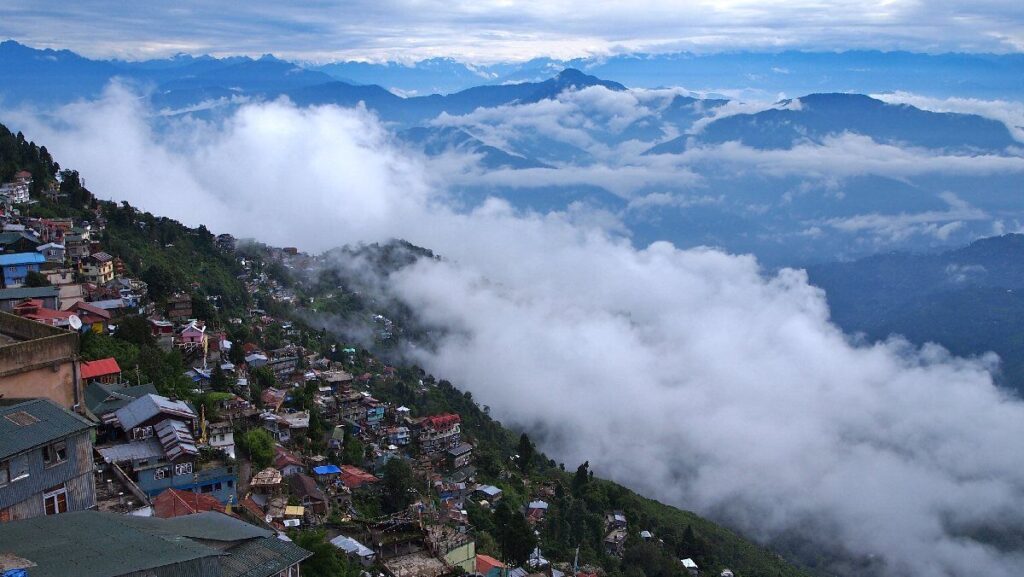 Places to See in Gangtok:
1. Tashi View Point: Just 8kms from the Gangtok town, as per its name Tashi View Point is famous for the wide view of snow-capped mountains of Kanchenjunga.
Entry Fee: Free Entry, however you can view the mountain by binocular, telescope by paying just 10rs.
Timings: 05 AM to 06 PM all days
2. Hanuman Tok: It's one of the main and famous Lord Hanuman temples maintained by the Indian Army, also you can witness the nice view of  Kanchenjunga from Hanuman Tok.
Entry Fee: Free Entry
Timings: 05 AM to 06 PM all days
3. Rumtek Monastery: 23kms from the Gangtok town, Surrounded by the lush green mountain Rumtek is one of the main Monastery for Buddhist, Rumtek is also famous for its colourful design.
Entry Fee: 10rs per person
Timings: 06 AM to 07 PM all days
4. Tsongmo Lake: 37kms from Gangtok town, Tsomgo Lake (12400 ft) is one of the highest altitude lakes of India. Also known as colour changing Lake because Lake is covered by the mountains so as per the season its changes colours accordingly. You can enjoy the Cable Car Ride here and experience a ride on a Yak.
Entry Fee: No Fee
Timings: 09 AM to 05 PM all days
5. Nathu La Pass: 54kms from Gangtok, Nathula Pass is one of the highest passes and an Indo-China Border (14500 ft) and it's the main tourist attraction also.
Entry Fee: There is no fee but you will required a special permit to visit this point.
Timings: 08 AM to 04 PM (Monday & Tuesday Closed)
M.G. Marg: One of the must visit places of Gangtok, famous for its restaurants and Shopping, MG Marg is around 1km long market and a vehicle free zone so you need to cover it by walk only, also smoking and littering in prohibited in this area.
Entry Fee: Free Entry
Timings: 08 AM to 07 PM (Tuesday Closed)
Banjhakri Falls: "Ban" means Jungle and "Jhakri" Means Healer as locals believe that the water of this fall has the power to heal your body, Just 8kms from Gangtok this 100ft Waterfall is one of the best in this area and a famous picnic spot for the locals also.
Entry Fee: 50rs per person
Timings: 08 AM to 06 PM (Tuesday Closed)
Ganesh Tok: Situated at the distance of 5.5kms from Gangtok, as per the name it's temple of Lord Ganesha, tourist love this place because of the stunning views of the Himalaya from its Balcon area.
Entry Fee: Free Entry
Timings: 06 AM to 07 PM.
The name "Darjeeling comes from the Tibetan word 'Dorje' & 'ling' where 'dorje' means a precious stone or the thunderbolt and 'ling' meaning place, hence Darjeeling means 'the land of the thunderbolt'. The average altitude of Darjeeling is 6,700 feet (2,043 meters), the highest point or the peak of the whole Darjeeling district is Sandakphu which is around 12,000 feet (3658 meters) which also the highest altitude point in the whole of West Bengal state.
Darjeeling – also named "The Queen of Hills" is a charming hill station and one the famous tourist destinations in India, Darjeeling is a perfect mixture of the beautiful lush green hills, serene monasteries, eye-catching tea plantations and the amazing Toy Train. Darjeeling is situated in West Bengal state of northeastern part of India, Geographically Darjeeling is surrounded by the state of Sikkim from the north, on its east by Bhutan and on its west by Nepal.
Devbhoomi Printers
2023-09-29
Recently We visited Kerala,This is second time with TIAGO HOLIDAYS again it's memorable trip for me. From Start to End they organised very well. Amazing Hospitality, best driver and good hotel booking.
Jim Corbett with Tiago Holidays was nothing short of extraordinary. The thrill of the jungle safari, the comfort of the resort with its attentive staff and elegantly decorated rooms, and the mouthwatering, delicious food all combined to create a truly memorable experience. Our driver, Ajay, was not just a chauffeur but a gracious host, treating us with politeness and care throughout our journey. Heartfelt thanks to Tiago Holidays for making this trip so special and unforgettable.
Tiago Holidays made my Kashmir tour truly amazing. Great hotel, stunning views, and a fantastic team, especially Mr. Arun, our driver. Thank you, Tiago Holidays.
kashmanii Jwels
2023-09-23
The impeccable organization ensures a seamless experience, making it hassle-free. Notably, the rates offered are highly competitive compared to other travel companies. I thoroughly enjoyed it and eagerly anticipate planning another adventure.
Saurabh Rajput
2023-09-14
Fantastic trip for Kanatal camping ,& Tehri Uttarakhand support by tiago team.. We all really thanks to Tiago holidays for our pleasant journey. I will definitely recommend others to take their services through this company thank you, & Kudos to Team Tiago travel !
It was a nice experience during the Kerala package
I recently contacted them for my vacation planning, and it exceeded all my expectations! From the competitive prices and reliable customer support, every aspect of my experience was top-notch. I highly recommend them for anyone seeking a seamless and enjoyable travel booking process. Happy travels!
Experience was great. Stay and travel well managed by Tiago holidays
Tiagoholidays gave us best experience of Andanan islands. The whole team made our tour easy and enjoyable. Our every request was met throughout the trip. Will highly recommend Tiago Holidays if you are planning for Andaman for an amazing experience all together. Thank you

At Tiago Holidays, we invite you to discover the extraordinary. As a dynamic and rapidly growing travel portal in India, we specialize in curating exceptional journeys. From romantic Honeymoon packages to thrilling Jim Corbett tours, enchanting Nainital getaways, spiritual Chardham yatras, and an array of Domestic Destination packages, we offer a diverse range of experiences to cater to all your travel desires.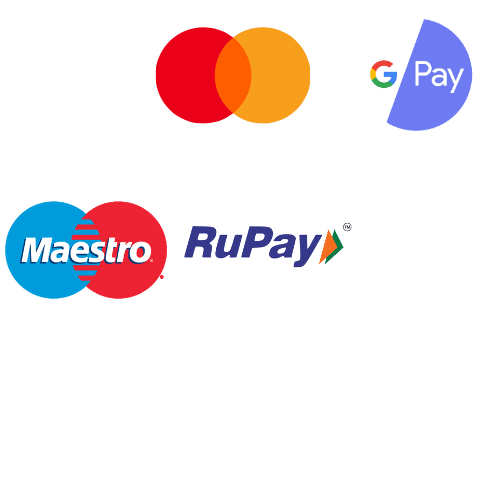 © All rights reserved 2023 by Tiago Holidays.