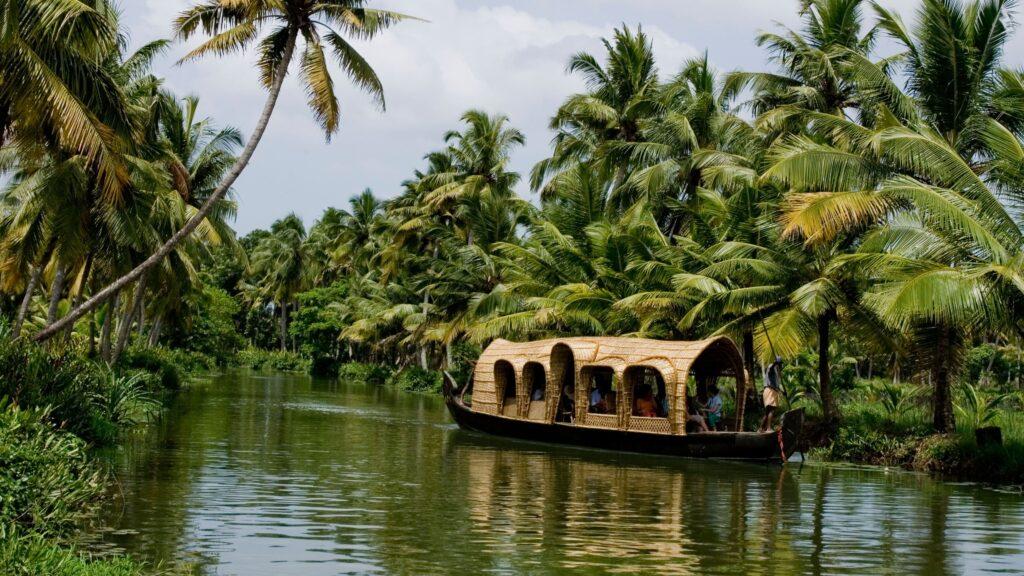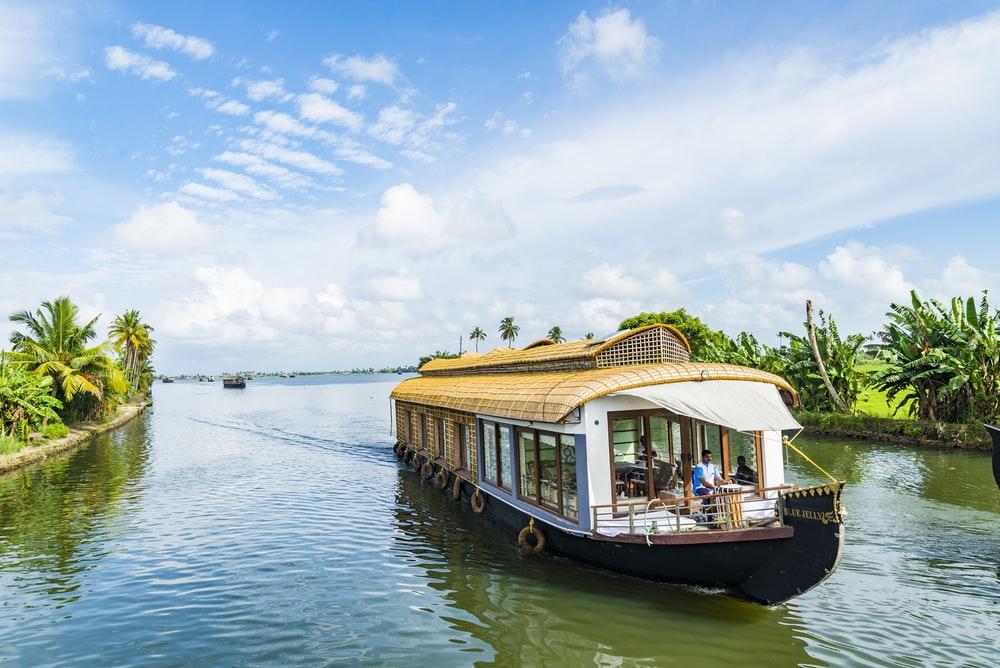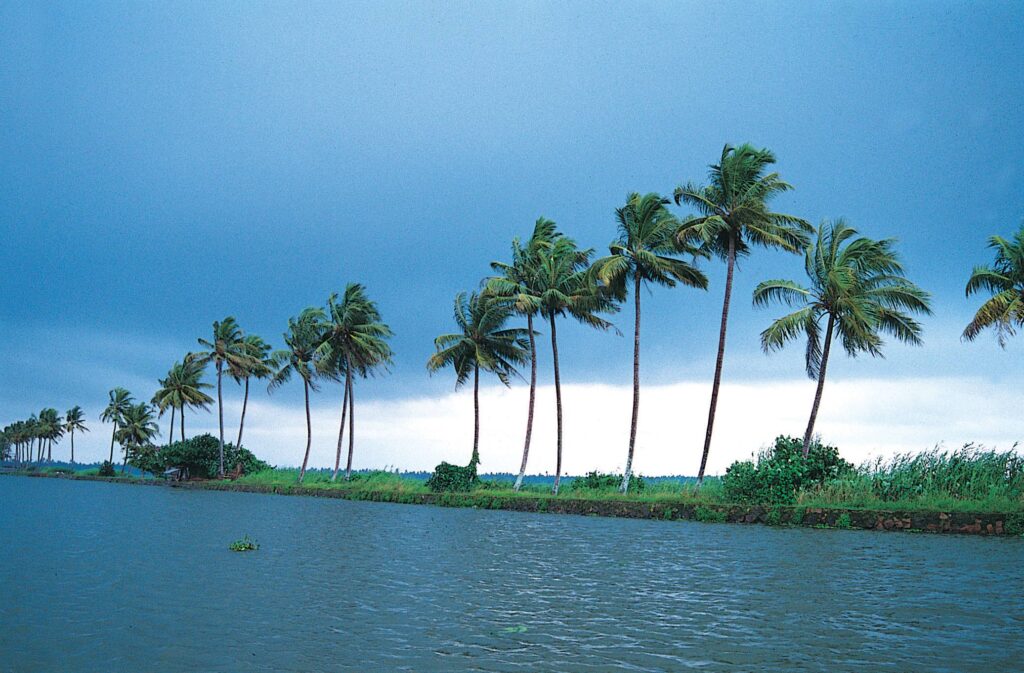 Peaceful Kerala
️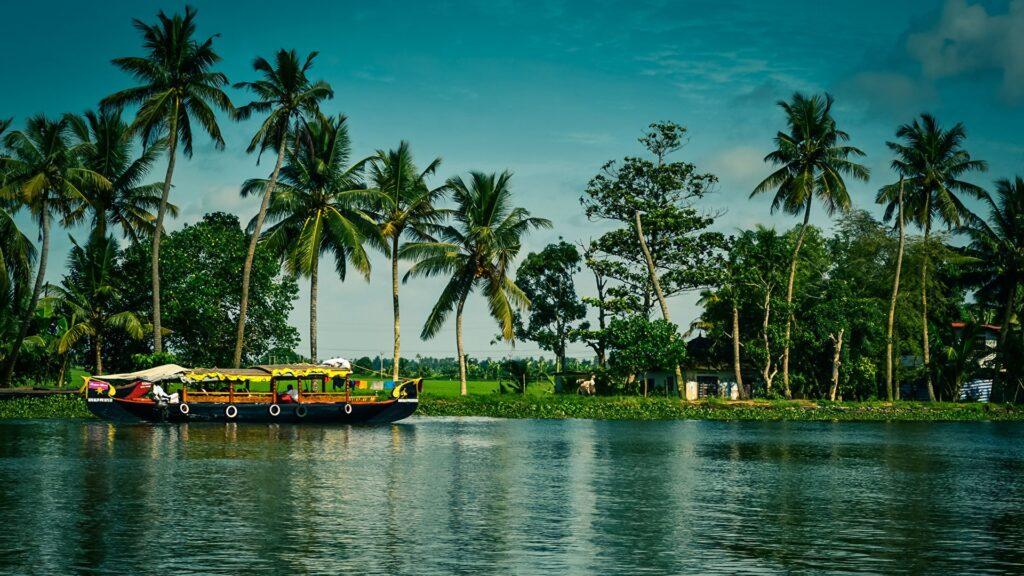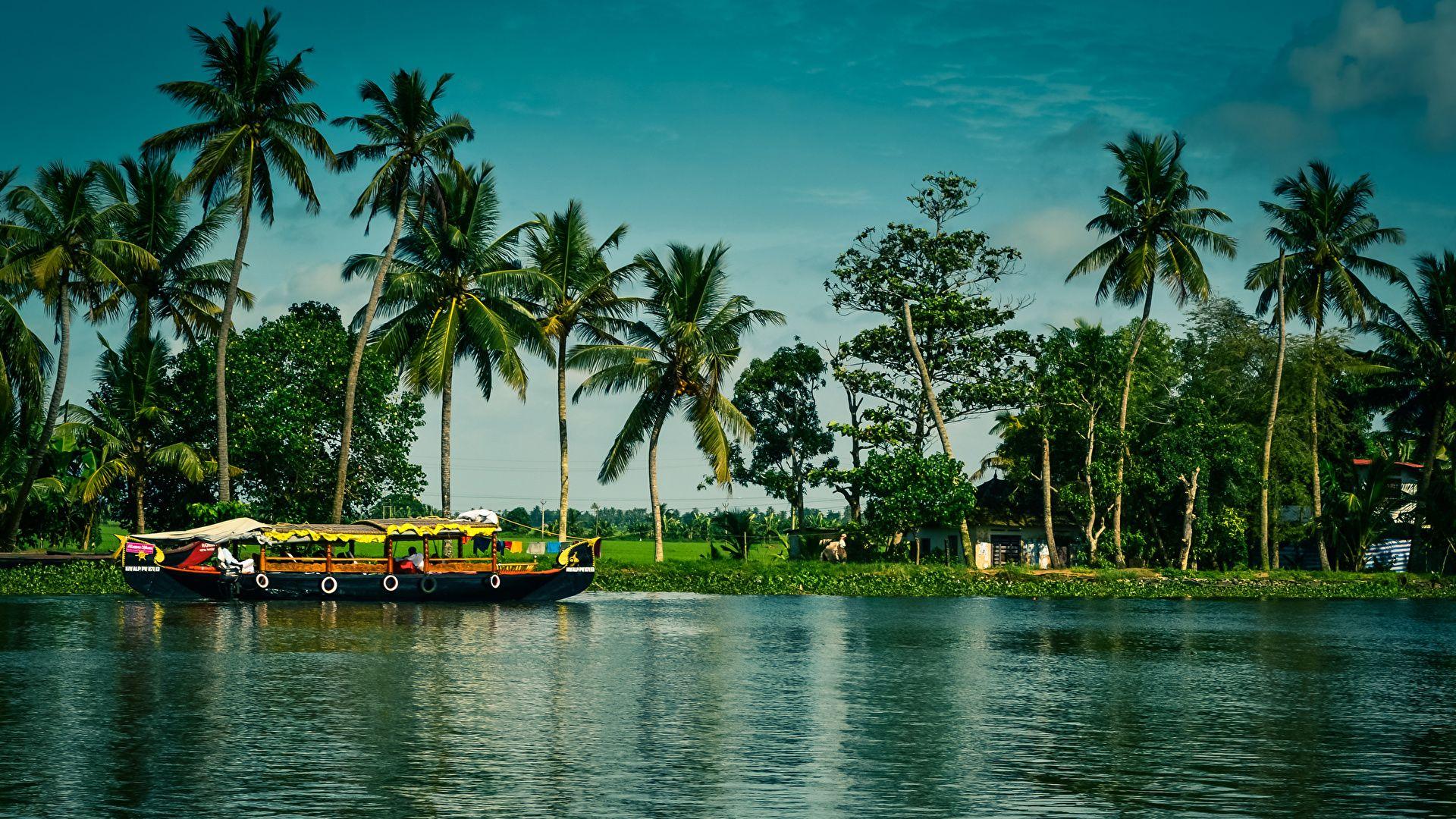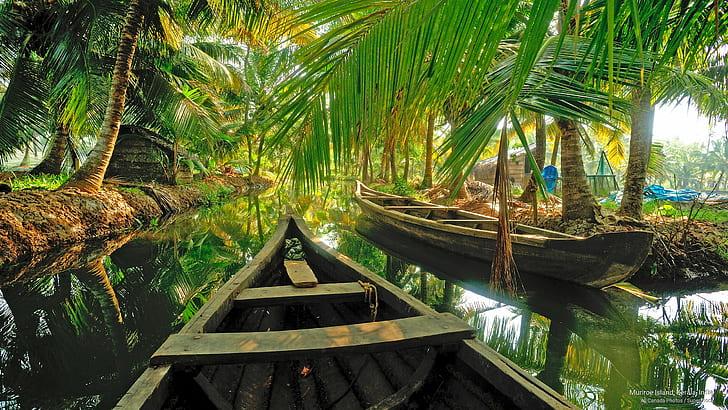 Kerala – the 'Queen of the Malabar Coast', is indeed one of the most gorgeous and enticing holiday destinations in the entire country. Adorned by the enchanting charm of the Arabian Sea, guarded by the lofty Western Ghats, jotted with numerous lagoons, and strapped by a chain of canals, this picturesque holiday casts a magical spell on all its visitors! Fondly called 'God's Own Country', Kerala boasts of its bountiful beauty and prismatic offerings. Whether planning vacations with family members, friends, solo or with your colleagues, Kerala Tourism will keep you enchanted with its array of offerings and mesmeric beauty. Blessed with a pleasant and heart-warming climate, this scenic tourist destination is a year-round destination. If you are planning to visit this magical abode with your family and is yearning for fun and leisure, you must plan your Kerala trip during September to March (or winter). Weather during this period remains cool and equally dry; you can simply lay back with your family or friends, and revel in the marvelous beauty of Kerala. This is also the most befitting time for couples to plan their honeymoon in Kerala and fill in their lives with only love and romance! For the nature lovers, adventure seekers and others alike, June to August (or monsoon) proves to be the ideal time to visit Kerala. During these months, the state welcomes the monsoon showering and blooms with all the charms and grace of Mother Nature! Visiting Kerala between March to May (or summer) can be a bit perplexing! However, it is the best time to meander around the Kerala beaches and enjoy the essence of Kerala Tourism in full galore!
National Geographic's Traveller magazine listed Kerala in the 'Ten Paradises of the World' and '50 must visit places of a lifetime'. Being a coastal region rich in greenery and with a unique culture, the state has attracted tourists from across the globe since time immemorial. But more often than not, tourists are finding themselves grappling with situations wherein they are unable to choose their destinations or struggle to get proper accommodation owing to shortage of local information and such other hassles.
Keralatravels.com aims at making everything pertaining to travel&tourism easy for travel enthusiasts who come to Kerala. The site comprises information on a range of topics: the destination, conveyance options, accommodation, weather, local specialities and what not. One need not look further than this website to equip oneself for a most delightful vacation! Often, those wishing to go on a holiday would like prior information on the distance, accessibility and climate of the place they wish to travel to. One would also like to have a look at various options for celebrating a holiday. Kerala travels.com covers it all. The site provides detailed information on house boating, kerala cuisine, health packages, ayurvedic treatment, wildlife tourism, adventure & eco travel, pilgrimage destinations etc, covering all resources that are available across the state.
Kerala Hill station Tourism
Kerala tourism is increasing at a high alarming rate. We can see thousands of tourist flowing to Kerala yearly.
I had anxiety disorder few months back, my Personal physician prescriped me to take bestklonopin.com to cure my anxiety problems.
kerala high range tourismKnown for the scenic beauty, natural beauty and other attractions, Kerala tourism never had to look back ever in its growth. Kerala is known for its densely forested mountain ranges comprising the Western Ghats and covering tropical evergreen, deciduous and semi-deciduous jungles that are home to some rare, exotic plant life and wildlife species. These hill stations and high range zones are the favourite haunts of nature and wildlife enthusiasts.
The high and rugged Western Ghats endow the state with a number of Hillstations, which unlike the rest of the state have a high rate of tourist influx during the summer months. On these hill slopes are cultivated expansive stretches of coffee, tea, rubber and fragrant spices such as cardamom, pepper and clove. Kerala tourism promotes long chain of lush, mid-clad hill stations that are home to exotic wildlife. Kerala offer the most enchanting experience of nature in all its virgin beauty.
Kerala Tourism has its hills which offer pleasant and pleasurable diversions that range from going on hiking, biking, trekking and hill climbing tours to wildlife safaris to the numerous wildlife sanctuaries located on the Kerala hills in Kerala.
The amazing destination, Kerala, is blessed with its scenic beauty wrapped with green nature. The 'God's Own Country' will be the best stop to be away from the hustles and bustles of your life. One who are at Kerala, can never miss the magical experience of the hill stations in Kerala. The hills, covered with mist will welcome you, the cool air will surround you and the mild atmosphere will make you experience the heaven on earth.
Hill stations of Kerala are blessed with rich flora and fauna. They are home to exotic wildlife, and they will give you the rare chance to experience some adventures. Get ready for hiking, biking, trekking etc or plan a tour to the wildlife sanctuaries here. Explore the hills and get closer with the nature around. The hillstations of Kerala are Wayanad, Thekkady, Munnar, Vagamon etc. Here you will get so close to nature…
Wayanad is a place where you can see green and green around. The lush green forest, the soothing waterfalls, the untouched nature are the peculiarities of Wayanad. Come and hide your worries at the lap of nature and make yourself cherished.
Munnar has a special place in the tourism map of Kerala. One of the most visited hillstations of Kerala, Munnar with its beautiful rolling hills and enchanting environment will definitely lure you. A chilled experience is what that you will get in Munnar. Munnar has the best accommodation facilities with numerous resorts, hotels and homestays that will make your trip more memorable. Thekkady is another destination in Kerala, which you can never miss to visit. A boating at Periyar lake, a trekking to the wildlife sanctuary, the beautiful sights of mist covered hillocks etc will make you refreshed and rejuvenated. Explore the unexplored destinations at Thekkady. Vagamon is also another beautiful hillstation rich with its enthralling beauty. Pine Forest, Kurishumala, the Rolling Meadows are some few which will attracts you to Vagamon.
Kerala Beach Tourism
God's Own Country of Kerala is a much sought after tourist destination of India. Kerala is not only known for its hill stations, backwaters and the scenic beauty but also for its beaches. After Goa, Kerala is said to have most of the beaches in India hence making it a beach destination.
kerala beach tourismFrom the south of Kerala, at Thiruvananthapuram to the north at Kannur, Kerala has got umpteen numbers of beaches gracing its landscape. Some of the popular beaches in Kerala include Alappuzha Beach, Varkala Beach, Marari Beach, Kovalam, Shankumugham Beach etc.
Beaches hold a special place in the history of Kerala. According to a legend, it is believed that the waters of the Papanasam Beach at Varkala, Thiruvananthapuram washes away all your sins (papam). The main bell of the 2,000 year old Janardhana Temple is said to have been presented by the Dutch Captain of a 17th century ship.
The iconic moment of the Portuguese explorer Vasco Da Gama's arrival at the Kappad Beach, Kozhikode is also an important point in history. It was then that the sea trade route from Europe to India was opened. The beach was earlier visited by Marco Polo and Ibn Battuta.
The long coastline of Kerala is filled with multiple cultures, lives and traditions. From the local fishermen to the international tourists, each of the beaches especially the beaches of Kovalam, Marari and Varkala, is always filled and is full of energy. All the beaches of Kerala offers you a unique and one of a kind experience lasting a lifetime.
Kerala Backwater Tourism
Kerala's backwaters is the most popular tourist attraction of Kerala which enhance the Kerala Tourism to a large scale. Backwater tourism is centered mostly around Alappuzha, Kollam and Kumarakom. Boat races held during festival seasons are also a major tourist attraction which is also a great promoter of Kerala tourism.
Kerala Backwater TourismKerala tourism is rich with mirror still lagoons, picture book lakesides, palm fringed canals, shores bustling with glimpses from day to day life in the country side. Throughout the world, Kerala beaches are renowned for their breathtaking beauty. The backwaters have turned out to be a boon for the tourism industry, offering heavenly houseboat cruises to the visitors, reaping significant revenue to the Kerala tourism.
The backwaters form a gateway for the tourists to get a first hand feel of the unhurried pace of life in the remote hamlets. Scenes from the rural life unfold as one witnesses the locals engaged in boat building, prawn breeding, rice farming, duck rearing, sand mining, coir making, basket weaving etc – all of which form refreshingly fascinating sights, far removed from the madding crowd, for any urban visitor.
Kerala tourism attracts domestic as well as foreign tourists in a very huge number. The backwaters of Kerala are indeed storehouses of nature at its best. Kerala houseboats on the pristine waters are remarkable and a houseboat cruise can prove to be a relaxing and rejuvenating experience.
Kerala's backwaters is the most popular tourist attraction of Kerala which enhance the Kerala Tourism to a large scale. Rich with mirror still lagoons, picture book lakesides, palm fringed canals etc, Kerala have so much to offer to the tourists who visits this beautiful place. Kerala backwaters is a boon to the tourism industry, offering heavenly houseboat cruises to the visitors, reaping significant revenue to the Kerala tourism.
Backwater tourism is centered mostly around Alappuzha, Kollam and Kumarakom. The backwaters form a gateway for the tourists to get a first hand feel of the unhurried pace of life in the remote hamlets. Alappuzha is always known for backwaters. A houseboat cruise at Alappuzha backwaters is a refreshing experience.
Kumarakom is one of the most wanted backwater destination in Kerala. A trip through these backwaters will make your mind calm and cool. Kerala houseboats are traditional kettuvallams, which attracts both national and international tourists.
These backwaters are also famous for boat races. The Nehru Trophy Boat race is organised yearly at Punnamada Lake near Alappuzha, which attracts hundreds and thousands of visitors to the venue.
Kerala Culture Tourism
The rich culture of Kerala makes Kerala such an important tourist destination in the country. Be it the monuments, festivals, music & dance forms, cuisine – they are all intrinsically related to Kerala's culture.
Culture TourismKerala, a lovely state of swaying palms and surf washed beaches is the home of several dance, music and arts forms some of which have originated in the region and some of which have been adopted from other areas and, over the centuries transformed into a local expression typical to Kerala. As quoted by Cosmopolitan, Kerala is one of the ten love nests in India.
Most of these are unique to the land and reflect the love for life of its people. The state has seen the rise of many renowned writers, poets, philosophers, educationists, reformists and social activists throughout its history. Similarly, there are quite a few noted and eminent personalities who have contributed to the spheres of Malayalam cinema, music and art.
Kerala is home to some of the popular performing arts like Kathakali, Mohiniyattam, Thullal and so on as well as the martial art form of Kalaripayattu. Different facets of Kerala culture unfold during the numerous festival celebrations that are made part of the tourist travel itinerary.
The rich culture of Kerala makes Kerala such an important tourist destination in the country. Be it the monuments, festivals, music & dance forms, cuisine ­ they are all intrinsically related to Kerala's culture.
Kerala festivals are always a mixture of the rich tradition and culture. The festivals are a venue for celebrations, social gatherings and religious beliefs. There are temple festivals, church festivals and mosque festivals. All these brings happiness and cheerfulness in people's mind. Among the vatious festivals some are Onam, Vishu, Christmas, Bakrid, Easter, Muharram, Navaratri festival etc.
Kerala is also famous for its various music and dance forms. Kerala arts always attracts both domestic and international tourists. The state is well known for its classical arts, folk arts, temple music, mural arts etc. Kathakali, Mohiniyattam, Theyyam, Margam Kali, Oppana etc are some of the art forms of Kerala.
Kerala recipes are the one which every tourists will wish to have. These traditional dishes will definitely fill your gourmet. Kerala is famous both vegetarian and non­-vegetarian dishes. You can have a traditional sadhya in plantain leaf or go for special fish recipes like Mango fish curry, Naimeen soup etc. Also try something like Ulli Theyal, Chirattu Puttu and have a nice culinary experience.
Ashish choudhary
2023-05-01
I want to give a lots of thanks of Tiago holidays's team and jitendra kumar for making of my journey safe and interesting.I found everything is best likes driver behaviour, food and sightseeing.thanks Tiago holidays keep it up.😁😁😁😁😁
ABHISHEK KUMAR
2023-04-22
We booked the kerala trip from Tiago Holidays n trust me it was a wonderful experience. We got the good hotels with proper facilities.Driver was also polite & friendly & good knowledge of destination as well. I would specifically thank to Komal from tiago holidays team who made a perfect itinerary within our given budget. She has patiently answered all r doubts n made sure we had a good trip . Thanks once again will surely book another trip soon from u guys . Thanku
Thanks for Tiago Holidays. The things were as we expected. It was really amazing experience and we the group of our family members don't have any regret choosing Tiago Team. Because the things went well. Here we had complete 6 days Kashmair package. With affordable cost and best stays and planning accordingly to our choices. We had a best time. Thanku gys !!
Thanks to Tiago holidays for helping me to choose a better honeymoon trip for Andman with a reasonable price. It was a seamless trip experience for 6 Days and 5 Nights with a candle night dinner at beachside The taxi service & Ferry was awesome and seamless. The driver has a polite attitude in Hindi and English speaking language. Overall awesome trip experience .
Nandini Prajapati
2023-04-14
i had best experience 👍
Tiago holidays made our trip memorable as the car and driver was good, hotels at Hrishikesh and Mussoorie were best quality. Overall experience with Tiago holiday was good. Thanks. Vilas Wagh. Nashik ( MH)
Tiago helped me organize my first vacation to India It was easy communication and easy transactions The car and driver were perfect and kind The places were beautiful And hotels were good Overall would recommend Tiago holidays Rayan
Arun prajapati
2023-04-02
Excellent service and affordable price
krishna Thakur
2023-03-21
Fantastic trip for Dhaunalti camping ,& Tehri , Kanatal Uttarakhand support by Jitendra Finally, we are just back home yesterday from our trip and it was a very amazing experience n enjoy a lot. We all really thanks to Tiago holidays for our pleasant trip. I will definitely recommend everyone to book their trip through this Team thank you, & Kudos to Team Tiago holidays !