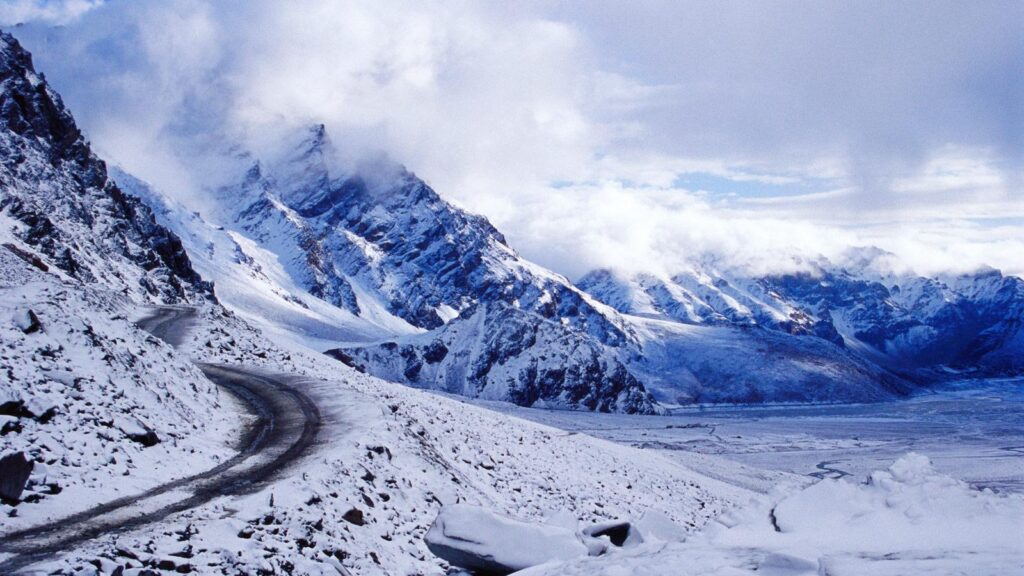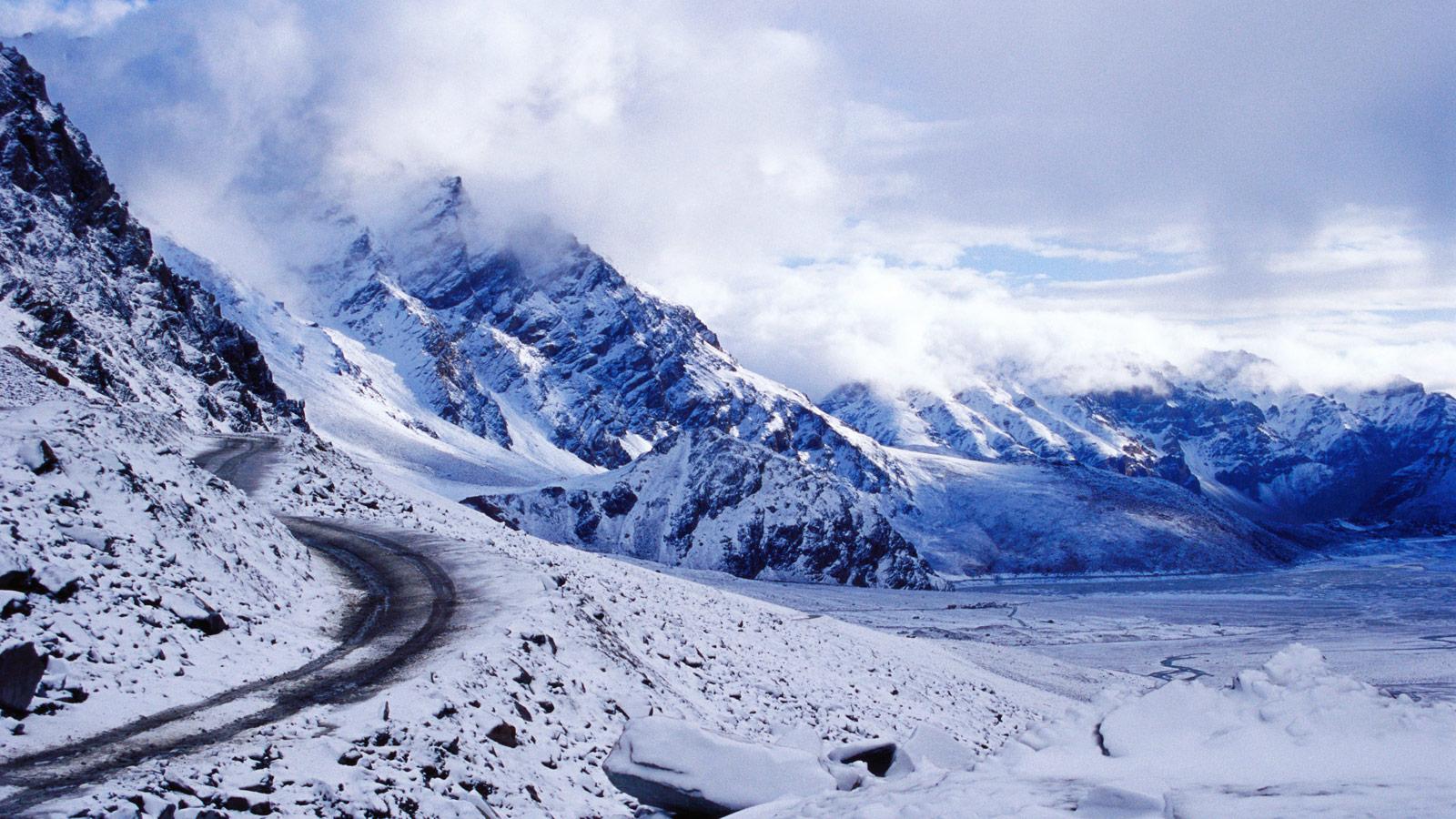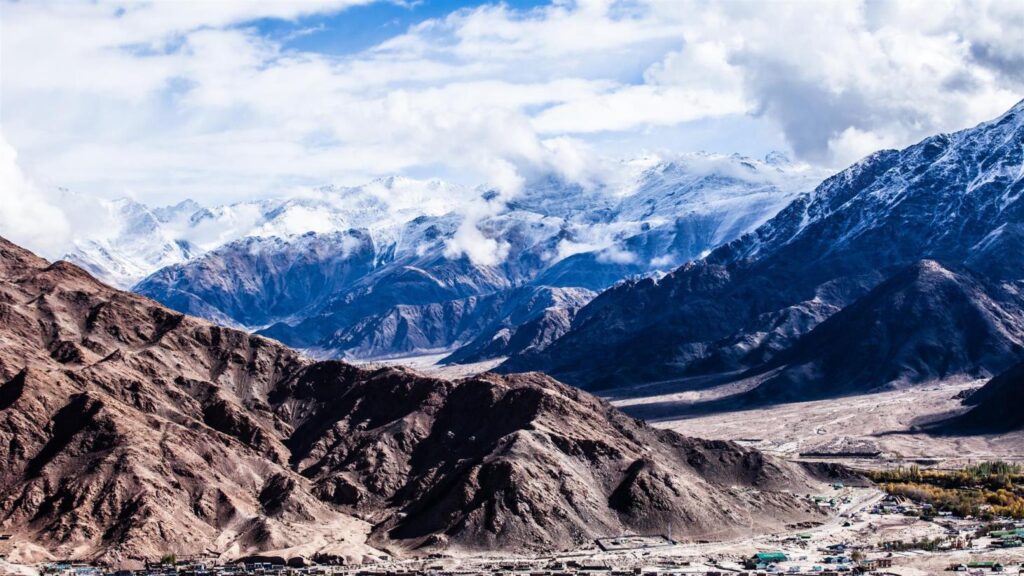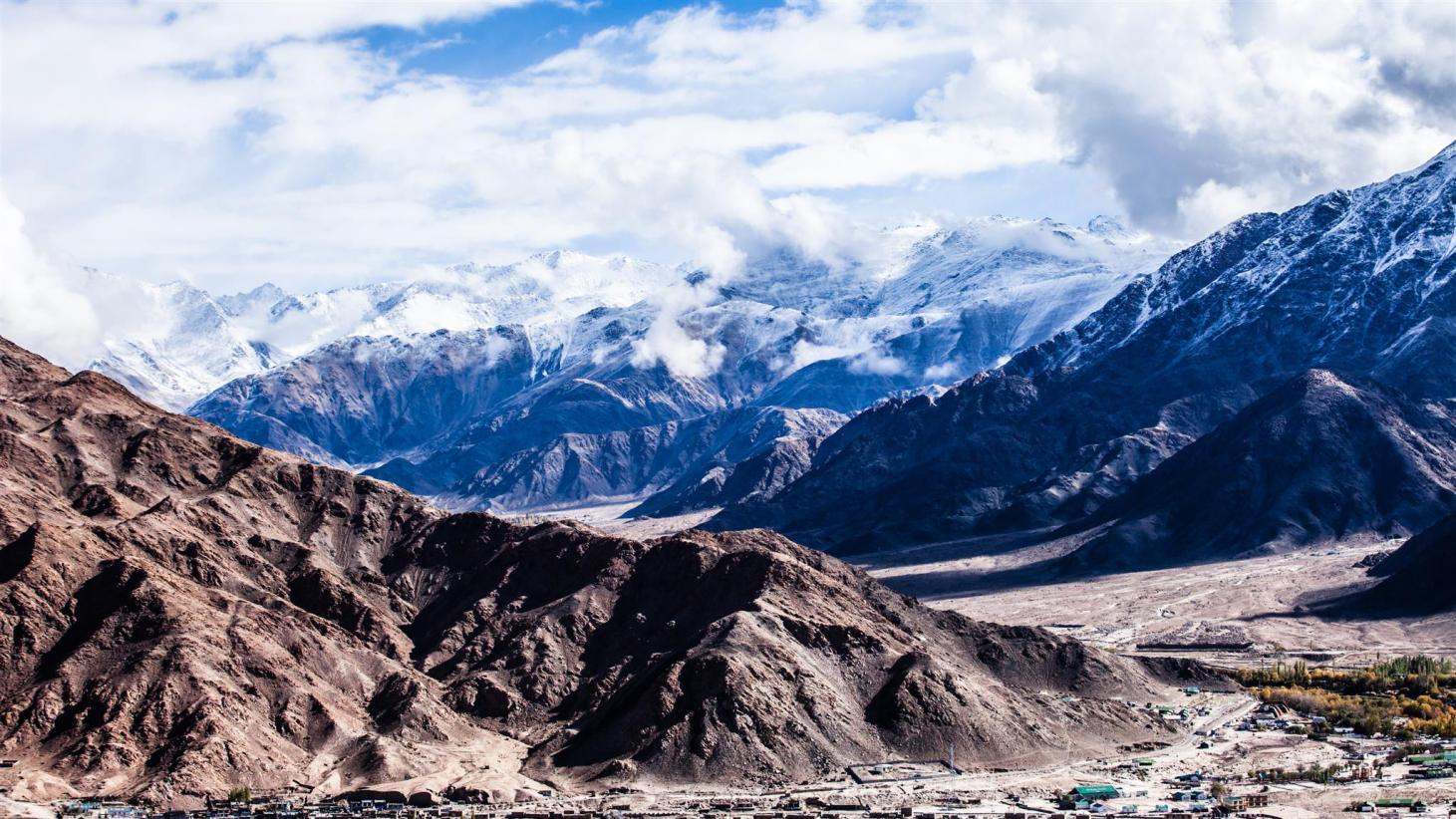 City of Dreams
️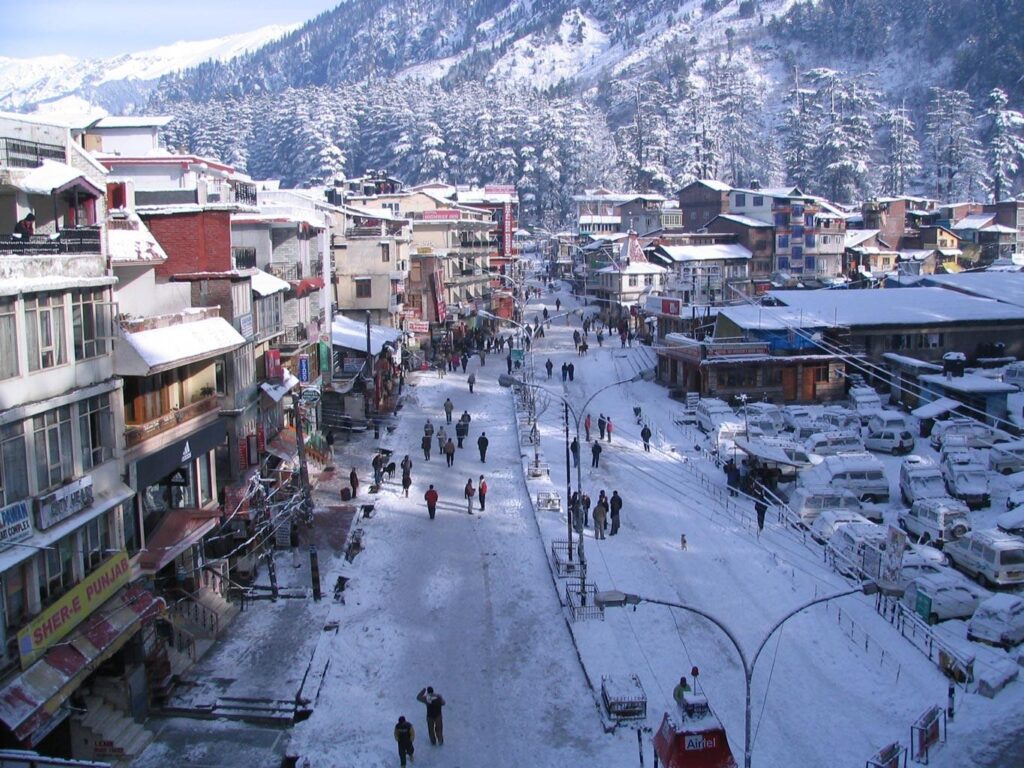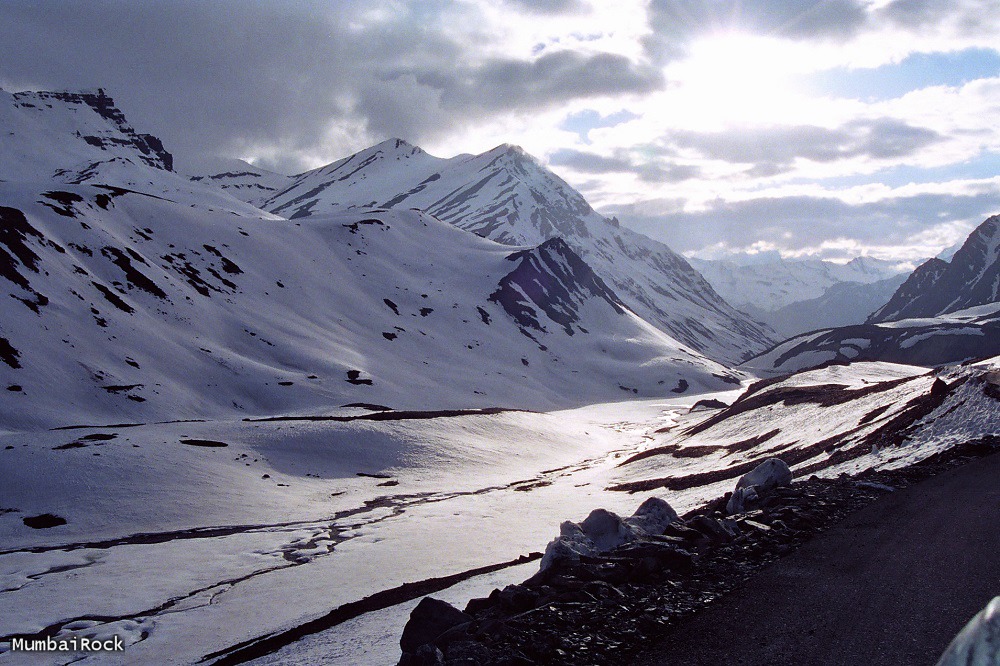 Located in Kullu District of Himachal Pradesh, Manali is one of the most romantic hill stations in India. This quaint hilly town is located at the height of 2,050 meters above sea.
Manali is known as a base camp for various adventure activities in Himachal Pradesh like trekking & river rafting, Manali is additionally located in the road to Ladakh which makes it even more famous among bikers and adventure lovers.
With stunning views of Himalayan ranges, lavish green forests, sprawling green meadows covered with blossoms, spouting blue streams, a ceaseless fantasy like fog waiting all around, and a diligent scent of pines and freshness –  Manali is one of the most famous destination in North India and one of the most visited hill stations of Himachal Pradesh.
Solang Valley is the famous tourist destination in Manali, with route as scenic as the destinaion itself. Not exclusively does Solang Valley offer some stunning perspectives on the encompassing scene, however its slopes are additionally popular for skiing , particularly during the winters.
Rohtang Pass with 25 lakh guests per year consistently effectively stands apart as one of the most prominent destination to visit in Manali. Interfacing the Lahaul and Kullu valleys, the Rohtang Pass is celebrated among nature sweethearts, photographers and trekkers alike.
Places to Visit in Manali
Rohtang Pass : One of the most famous place in Manali, Rohtang Pass is located at a height of 3979m above the sea level. Rohtang Pass is the highest point on the Manali-Keylong road and gives a wide all encompassing views Himalayan ranges, which is genuinely stunning.
Close by is a little lake called Dassaur Lake. Beas Kund, the wellspring of stream Beas, is likewise close by. In winter, the street of Rothang Pass is shut.
Hadimba Temple: It is an ancient temple in Manali which is dedicated to goddess Hidimbi Devi, who was a character in the Indian epic, Mahabharata. The temple is encompassed by a delightful cedar woodland at the foot of the Himālayas. The haven is worked over an enormous stone sticking out of the ground, which was venerated as a image of the divinity.
Maa Sharvari Temple : One of the famous temples in Manali, this temple was the main temple for the kings of Kullu in historical times and is dedicated to Goddess Durga.
The godliness is prominently adored all through the area during the celebrations and the Goddess is shipped to Kullu to visit the Lord Raghunathji during Dussehra celebration. This temple is on the highest point of over the Shaminallah town, which is around 5km from Manali, accross the Beas waterway on the left bank while in transit to Naggar Casttle.
Kalath Hot Water Springs : Located at the distance of around 6.5 Km from Manali, natural sulfurous water streams from the guts of earth. Public shower zones and private shower zones are available."Asia Sulfur heated water spring" is a little lodging where private restroom can be contracted on per-individual basis. These are straightforward restrooms however give all the security required by a couple or family.
Vashist Hot Water Springs and Temple: It is a small village with natural sulphur hot spring, around 3km from Manali. Current bathhouses, with Turkish-style showers, have the heated water funneled into them for the comfort of the guests who come here to profit by the therapeutic properties. Vaishisht, additionally brags a couple old stone temples in the primary square.
Be careful about hanging up your pants or sacks on the hooks, pick-pocketing is an every day event. Hand over your wallet to a trustworthy individual for care before you enter the springs for a shower. Separate tanks for people are given in the temple. Remember these are open showers and practically zero security is there for ladies aside from isolated zones for bathing.
Jogini Falls: Jogini Falls is another famous spot which is located about a 2km trek from Vashisth Temple. Setting off to the highest point of the falls would require a guide and a considerable amount of trekking, however on the off chance that you wish you could simply continue requesting headings from Vashishth temple and arrive at the first level of the falls..
Solang Valley : Popularly known as Snow Point, Solang Valley is located 13 km northwest of Manali and popular for its 300m ski lift. It is a beautiful spot and offers stunning perspectives of glaciers and the snow-topped mountains. Solang valley likewise offers attractions like paragliding, swimming and so forth.
Old Manali: Old Manali is located about 3 km from Manali. It is popular for its plantations and old guesthouses. Quiet and tranquil surroundings combined with the sound of Beas waterway is a serene encounter. There is ruined fortification here by the name of Manaligarh. There is additionally the Manu Maharishi Temple, devoted to sage Manu.
Naggar: Nagar is a famous historical area of the Manali which has royalty linked to it. Twilight supper on the overhang of Hotel Castle, with the exquisite sight of twinkling lights beneath in the Beas valley. From Nagar you can also visit Bijli Mahadev Mandir.
Jana Falls: Located 35km from Manali, at Zana Village, is located the delightful Jana Falls. The valley gives astounding views of the surroundings. There are two other water falls which are very little visited by visitors and are astounding. In addition Traditional Himachali cusines are available here at little cabin like shops.
Kothi: Located at the base of Rohatang Pass, Kothi is a lovely and quaint town where voyagers can catch distinctive exciting views of the valley through which the Beas swiftly runs. Kothi is one of the best point to experience the beauty of nature and himalayan views.
Dharmesh Chaudhary Teotia
2023-01-16
We recently nanital Corbett our trip was good and excellent service to Tiago holidays
We recently Nanital Corbett Our trip was good !! And deepika is an excellent advisor as she helped us to plan it well! Kudos to Tiagoholidays👍
Shrinivash Sharma
2023-01-02
Very good service at affordable prices n amazing experience also.thanku
It was an adventurous tour to Jim Corbett National Park. I have enjoyed a lot with my college friends arranged by Tiago holidays. Resort was excellent with Indore & out door activities. We had an amazing trip. Thanku guys
Very good service at affordable price, overall experience is cry good
Thanks Tiago holidays great experience excellent service well professional driver well behaved and kind staff thanks for providing me a memorable tour
It was amazing trip and everything provided as per plan ,we haven't face any issues and all booked travelling and hotels were amazing and on time. We enjoy everything Thanks to team holidays and specially thanks to Mr Jitendra for planning such a great trip Thank you
I booked my tour at Tiago holidays and its gave me excellent and very memorable experience of my trip of Kanatal &Tehri . Such a good service traveling agency thanx to Tiago holidays.
Anas Wolverine
2022-12-21
Super agency for Uttarakhand tour packages. Awesome experience. Good hotel booking and taxi service with honeymoon package. Thanku Tiago holiday for make my trip awesome.